Keep Kids Cool – Why Playground Shade is Key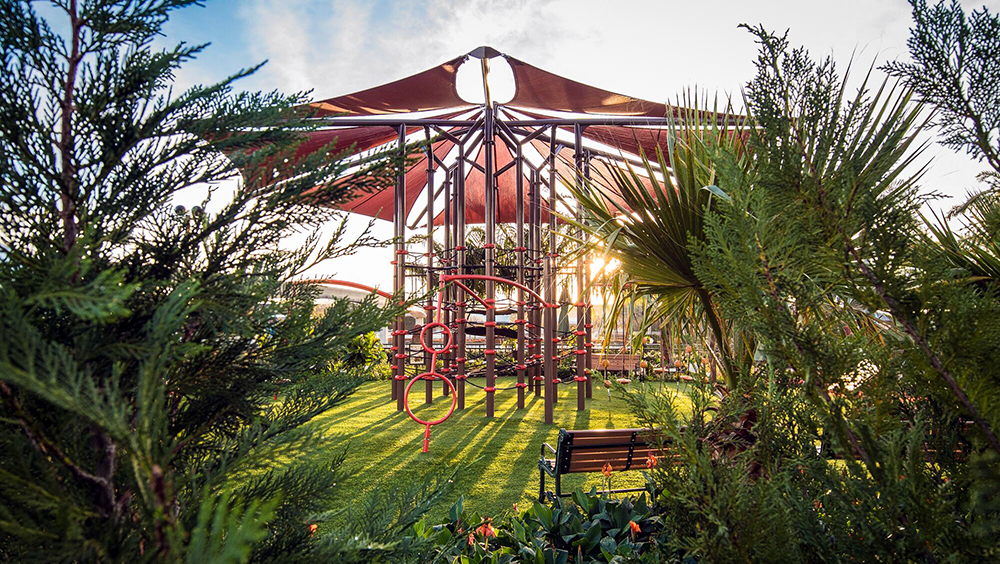 Written By Sonya Wilson
It's finally summertime. Summer camps are in full swing and you're welcoming the kids at the door to your childcare centre as their parents drop them off and head to work for the day. The kids know to hang up their lunch bags and put their sunhats and sunscreen in their cubbies. It's shaping up to be a really hot summer again and you're thankful that you have an area with playground shade. Without a lot of trees on the property, the colourful fabric playground shade sails you had installed in the play space are not only cooling the kids down, but they are keeping the equipment and the surfacing cooler. The fabric was designed to block up to 97% of the harmful UV rays from the sun. Combined with wearing hats and slapping on sunscreen during outdoor play sessions, you are happy to be able to provide peace of mind to all the parents of the kids you look after.
With temperatures on the rise and the recent heat dome that had provinces in Western Canada breaking temperature records this summer, the topic of shade and keeping cool is front page news. If the play space at your childcare centre doesn't have adequate shade from existing trees or building shadow, you will need to consider alternative options for when the kids are playing outside.
WHY IS SHADE SO IMPORTANT?
Protects against harmful exposure to UV radiation from the sun. Skin cancer is the most common type of cancer and approx. ⅓ of all new cases of cancer in Canada are some form of skin cancer. Preventing skin cancer starts with keeping kids out of the sun, particularly between 11am and 3pm. For young children, shade is one part of sun exposure management.
Prevents burns from sun-exposed playground equipment and surfacing in the hottest season. In a research paper published in 2015 about hot playgrounds and children's health, researchers found that the temperature of rubber surfacing was 30ºC less under a shade sail than in the sun. Polyethylene slides were up to 30ºC less under the shade of a tree than in the sun.
Improves thermal comfort. In other words, shade keeps you feeling cool and comfortable which can help with things like self-regulation and energy levels.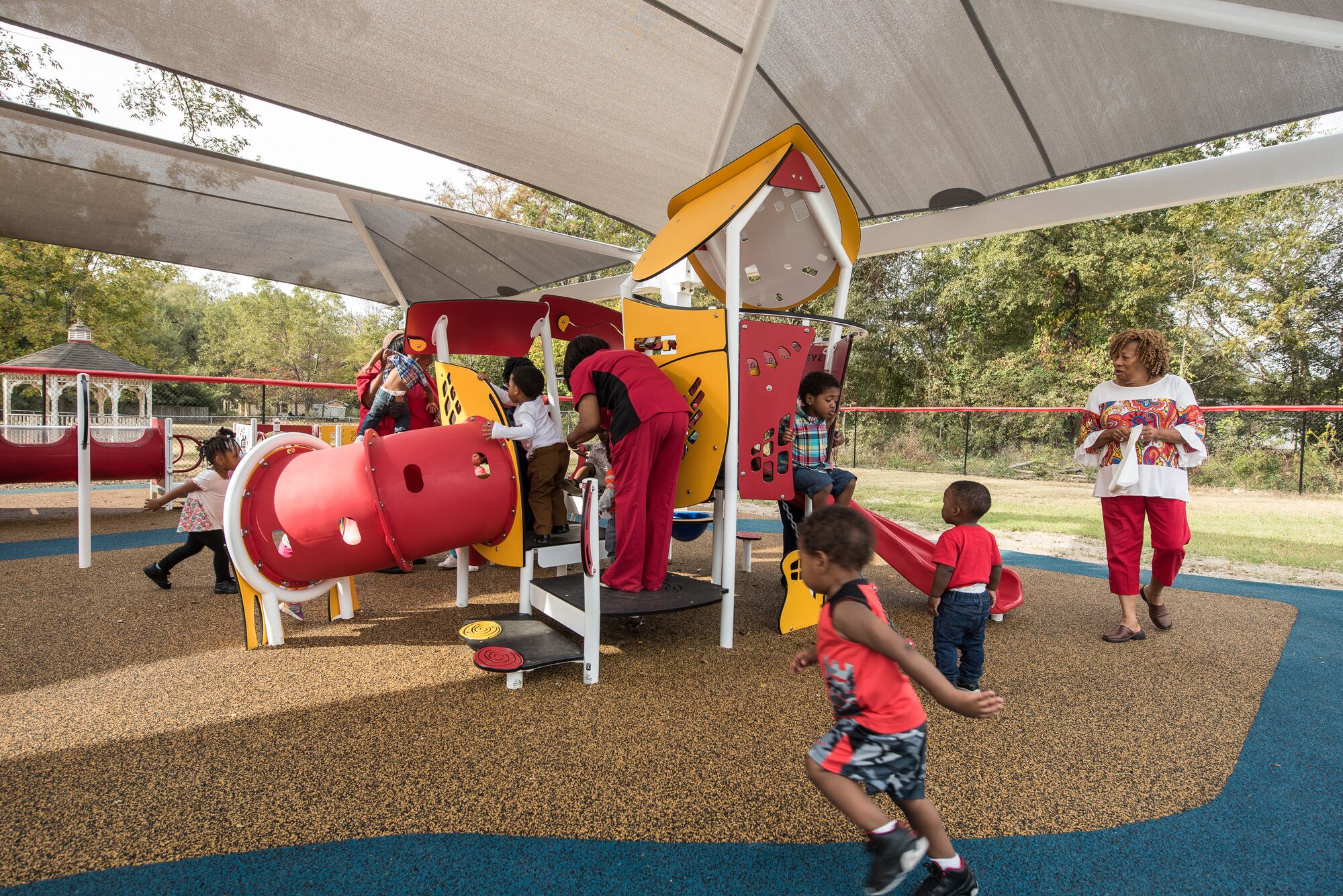 Habitat Systems has a lot of options when it comes to shade solutions for your play space and surrounding seating areas. Here are some things to consider when choosing shade structures:
Observe your site and notice when and where the sun is hitting it. You will want to position the shade structure so that it covers the most used equipment during the peak hours between 11am and 3pm.
Integrate shade right from the start if you are having a new playground designed. That way you know your play equipment and surfacing will be staying cool at the hottest times of the day.
Permanent or removable?

Steel and wood structures that are permanent work really well over seating areas. They offer a shaded space for eating, gathering, outdoor classrooms, and taking a break. They also have the advantage of protecting against rain and snow.
Fabric shade structures are versatile and removable when you don't need them to shade the area in the darker months. They provide some protection from light rain and can be taken down in heavy wind and snow.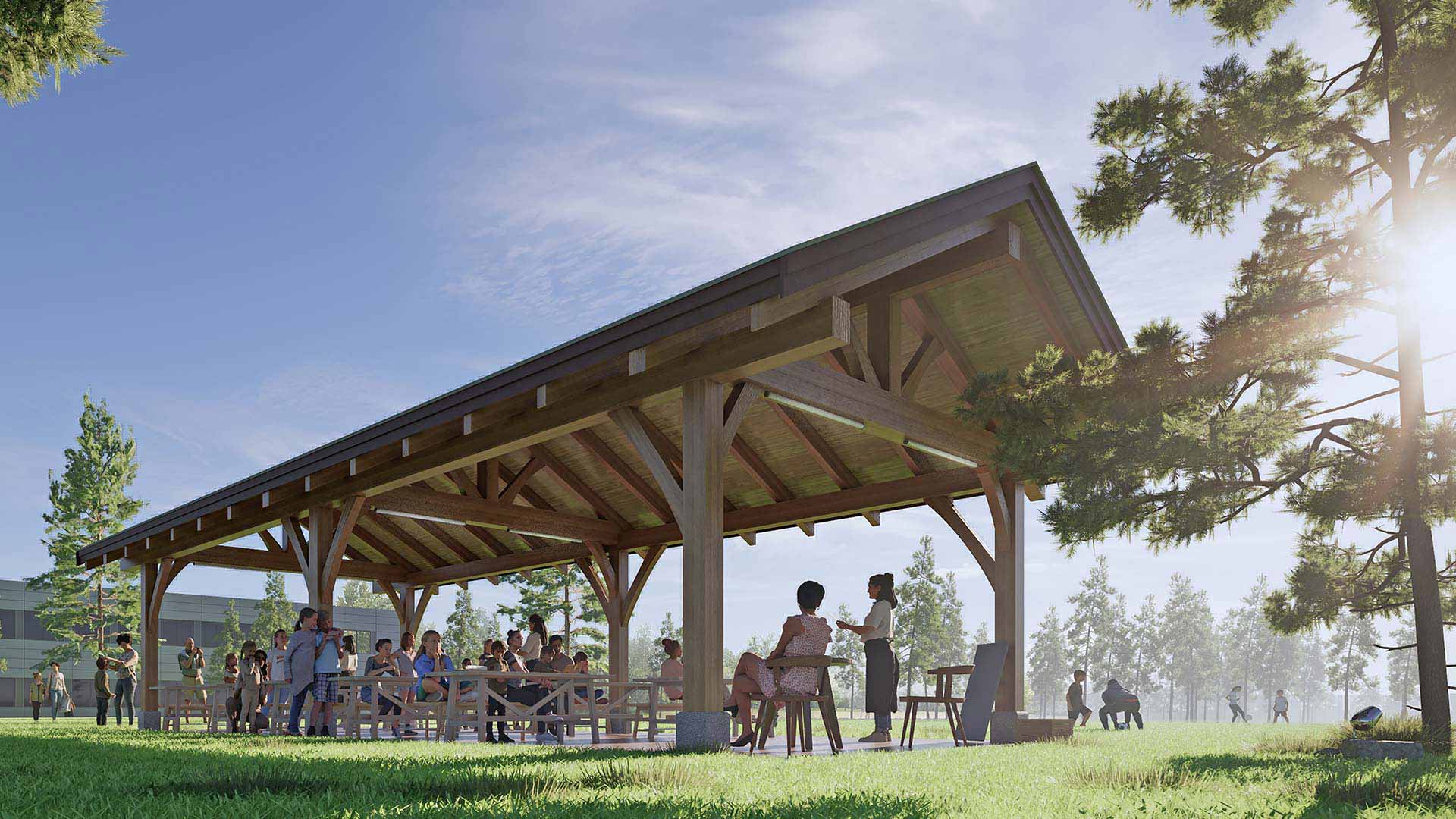 DID YOU KNOW?
Shade fabric colour makes a difference when it comes to UV protection. Although dark colours absorb more heat, which is why wearing black clothing in the sun makes you so hot, they also absorb more UV rays than lighter colours. This means that choosing a darker colour, like blue or a deep red, for your shade fabric is better for preventing UV rays from reaching your skin. Densely woven shade fabrics made from UV stabilised HDPE (high density polyethylene) hhh0are the most effective for protection against the sun's harmful UV rays. Look for fabrics that are rated to block over 90% of UV rays.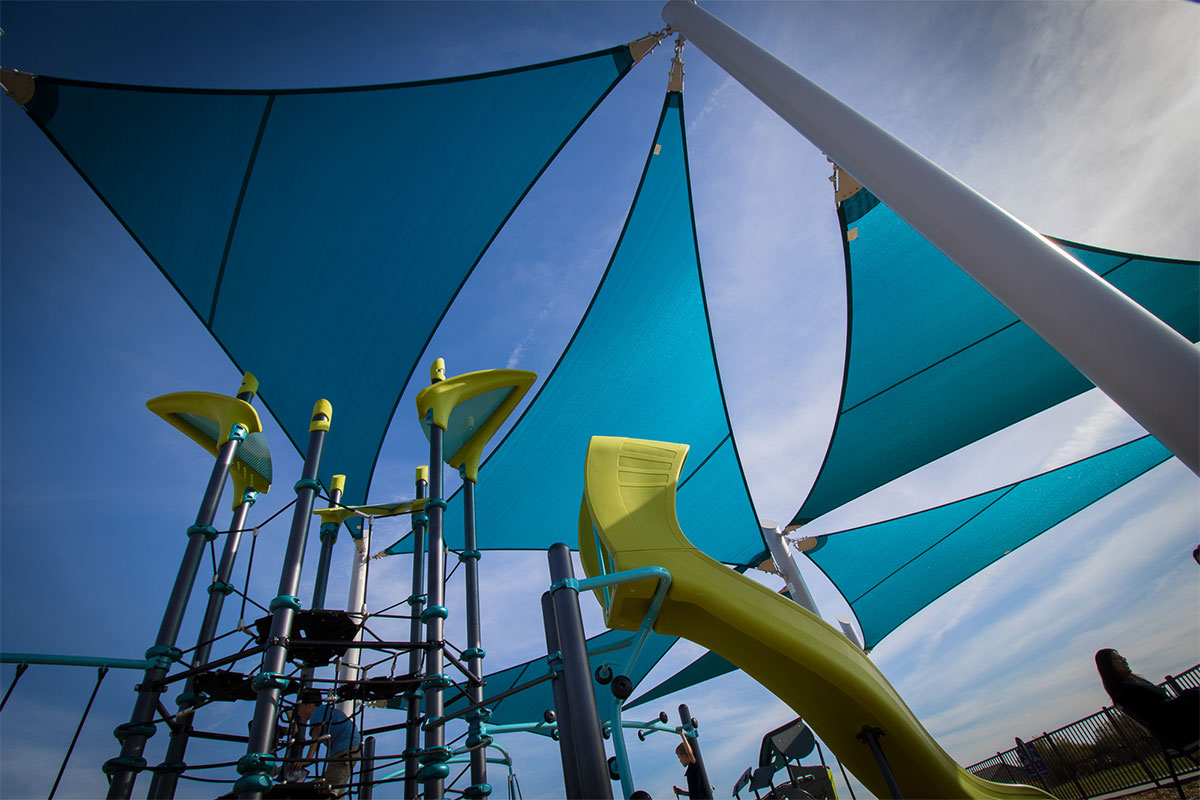 Imagine a world without shade! Walking, sitting, gathering and playing on hot surfaces in the relentless heat and inescapable sunlight. Straw-like grass, dry leaves, and wilting plants. Whew! We don't want to imagine that for too long!
When you consider adding shade to your play space, we will assist you with a personalized consultation to assess the space and offer estimates based on your needs and budget. We encourage you to head over to our website to take a look at some of what we have to offer in steel, wood, and fabric shelters.
Additional details that will help us to help you are:
The location of your childcare or play space.
Is it on the ground level or is it a roof top space?
Photos of the site
Site dimensions
Your budget
Contact us today to get started!