School Playground Equipment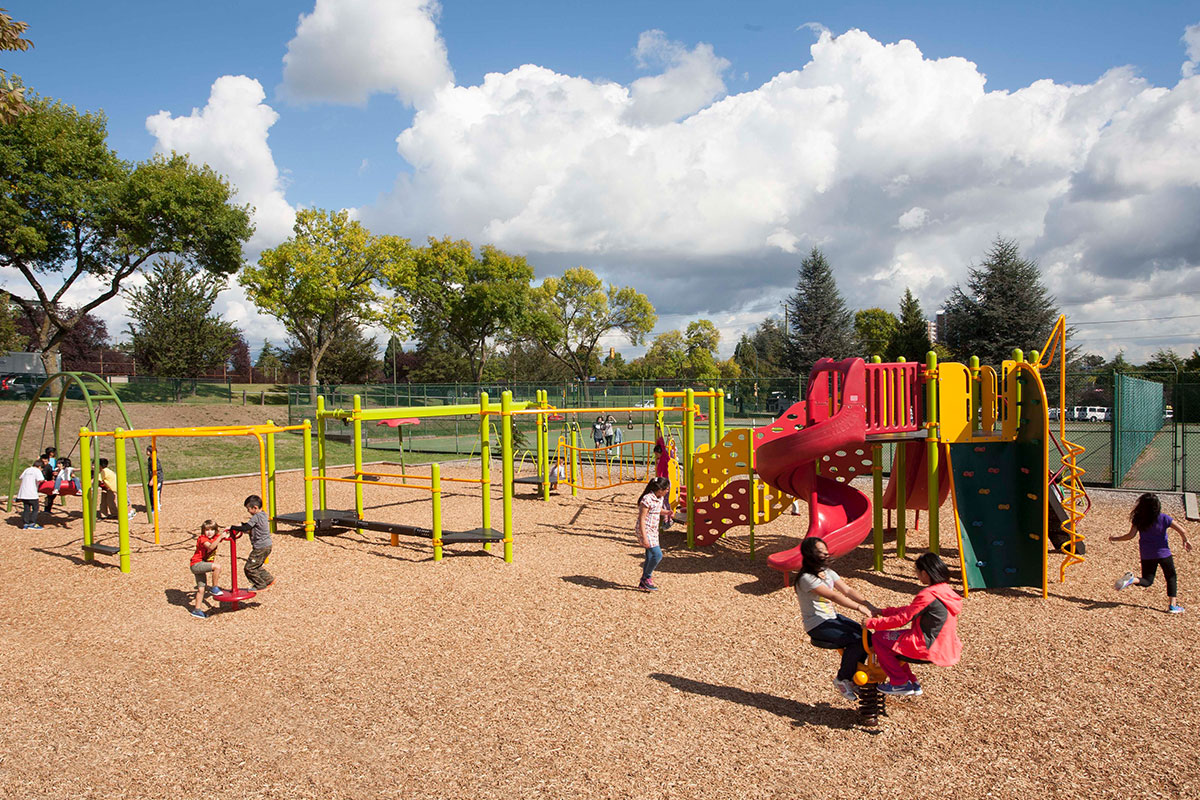 Habitat Systems specializes in making your school playground equipment something to remember.

"We don't stop playing because we grow old;
we grow old because we stop playing."
– George Bernard Shaw
Taking on a school playground equipment project can be a daunting task. Having an exciting, inclusive and safe outdoor space for children to play is the goal, but where to begin? What to look for and how to fundraise are some of the challenges that you may be faced with. As a result, Habitat Systems has created a Playground Planning Kit specifically for schools.
Contact us and we would be happy to send you a complimentary Planning Kit in the mail. Below are some other ways that we can help.

Fundraising for school support
Site visits
Design presentations (we often attend evening PAC meetings)
Themed designs based on your wish list
Established relationships with the school districts to ensure that your project runs smoothly
Assistance with information on tax reimbursements and procedures
3D colour drawings so that you can see how your playground will look on your school grounds
Assistance with fundraising and grants
Designs focused on accessible, inclusive, literacy and risky play
Installation services
Grand opening services

Habitat Systems offers a variety of ways to help you raise funds. We are here to assist you to make sure that your school playground dreams become reality. We also have a 100% Profit Scratch Card Program that can help you raise funds for your playground. Examples of schools who have used our program include Mary Hill Elementary, Central Elementary, Mundy Road Elementary, Second Street School and many more.

Planning a Playground Fieldtrip is a great way to examine and test a wide range of equipment from different manufacturers. Most playgrounds can appear visually similar, but it is the details that make the difference. From our powerful clamp system, to our TenderTuff Coating that is friendly to little hands, to our hundreds of colour combinations, there are many quality differences in equipment available. Fill our our request form to book a complimentary tour with us because we can show you how to ensure that your investment (and all your hard work raising funds) lasts the test of time.

Habitat Systems is pleased to offer two different options for playground installations. A Full Installation is completed from beginning to end by Habitat Systems' installation crew, and a Supervised Community Install, is where equipment is installed by community volunteers and supervised by Habitat Systems' installation team.
Contact us to start your playground project today!