The Dero Parklet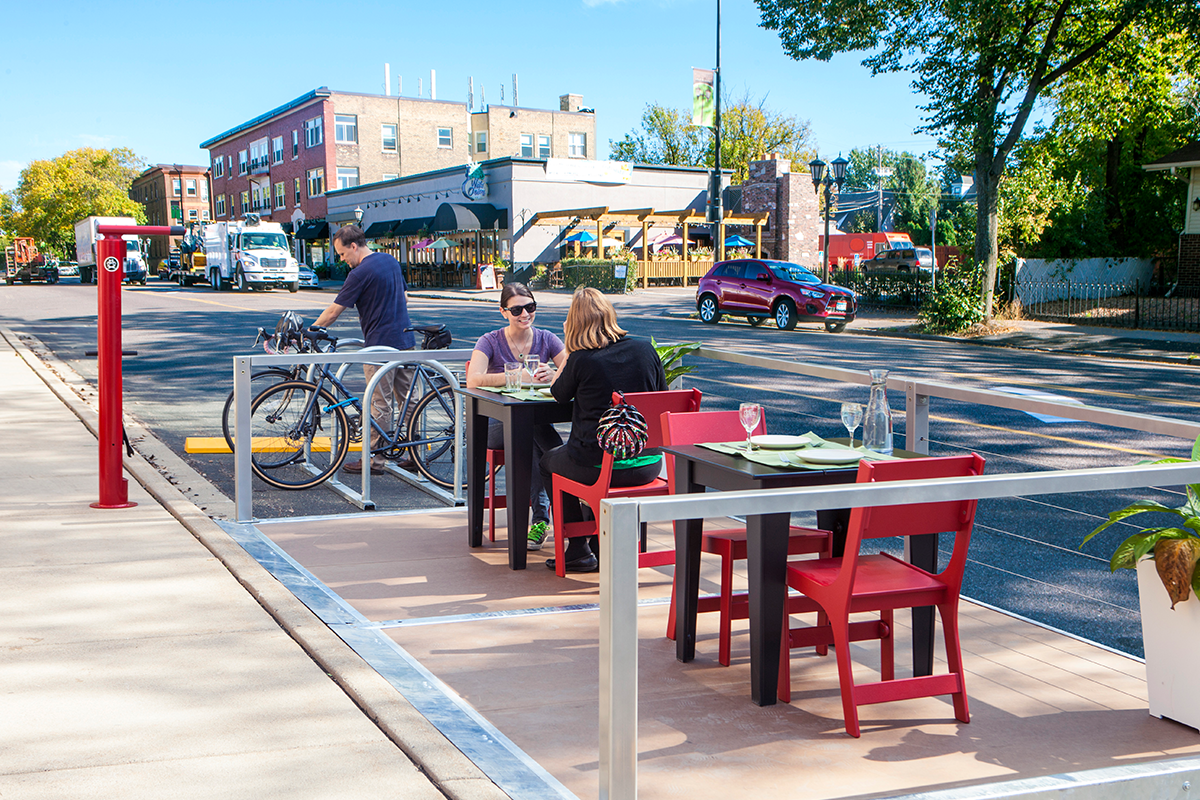 The Parklet is an innovative way to build public gathering spaces right in the heart of the
urban streetscape. Businesses and organizations with limited sidewalk space now have the
ability to extend their atmosphere and aesthetic to the outdoors. The Parklet's modular
design allows each space to be built to suit any vision. With a galvanized steel frame and
recycled paper-based fiber composite decking, this little urban oasis has the durability to
last through all seasons. The Dero Parklet railings are available in a galvanized finish or you
can choose from 20 different powder coat options.