Imagination. Exhilaration. Inclusion.
We proudly enhance communities in Western Canada with innovative playground equipment and furnishings designed for every age and ability.

How Can We Help You?
Our services include site assessments, design recommendations, fundraising support, in-house installations and grand-opening celebration assistance.
Thoughts from Clients...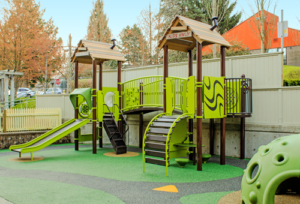 "Jeff and his team, including Phil Milton, the carpenter who creates magic, were always available for us, and made it easy to communicate changes."
"You can see it in the children's faces and hear it in their laughter and conversation. We are over the moon. The process and the product couldn't be more perfect"
Janet Weil, Executive Director / Principal
Children's Hearing and Speech Centre of BC
Vancouver, BC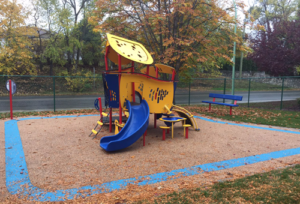 "Thank you so very much for the ease with which this all came together. It was a joy to work with you."
"The structures themselves are esthetically beautiful, and the workmanship that went into their installation, the pour-in-place surfacing (quite magical!), and the curbing was extraordinary. We wish we could do this again!"
Rhonda L. Nelson, Executive Director
Starbright Children's Development Centre
Kelowna, BC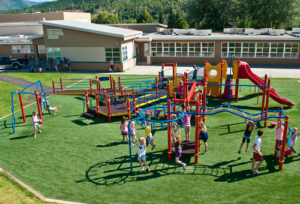 "The Habitat team was the driving force behind the project; they were with us every step of the way. We couldn't have done it without their support, guidance and comfort in knowing we could trust them to lead us in the right direction. The years of experience that Habitat has really shone through in their innovative ideas, suggestions for the play area and overall execution of the project."
Sheryl Moon, PAC
Glenmerry Elementary
Trail, BC
Recent News
February 21, 2020
Do you have a bike? Is it your main form of transportation to and from work or for leisure recreation? Dero is here for all of your bike parking needs. From bike parking to shelters, to repair
January 7, 2020
The unique geometric configuration and continuous circuits create a hive of evolving play that encourages exploration. Kids aged 5-12 enjoy novel play experiences, time after time.
January 7, 2020
Introduce children ages 2-5 to the many benefits of dynamic play. Developmentally appropriate activities populate this geometric circuit of continuous exploration.
Our Environmental Commitment

Habitat Systems has taken the Pledge for a Sustainable Community in order to honour our commitment in continuing our efforts to create an environmentally friendly workplace. Learn more here.
Over 20 Years

When Habitat opened over 20 years ago we wanted to ensure that we selected only the highest quality products. We proudly distribute Landscape Structures playground equipment.