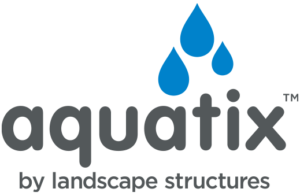 With more than 25 years of water experience, Aquatix (formerly Aquatic Recreation Company) is a leader in water feature and spray park design, fabrication and construction.
Pioneering integrated re-circulation systems, the company provides a sustainable solution that empowers hours of innovative activity without water consumption limits.
Now we're entering a whole new dimension. By joining forces with leading playground equipment manufacturer Landscape Structures Inc., Aquatix will apply the ground breaking design and innovation they are known for to the creation of imaginative new water experiences.
Get a Quote