Habitat is happy to provide a variety of options for bike racks.
We can work with you to find the right solution for your project.
Dero creates high quality and functional bike parking that support u-locks. Dero bike racks are also visually pleasing. They act as works of art that can be custom designed. As a result, they suit architects' and planners' designs perfectly. Contact us to request a quote today.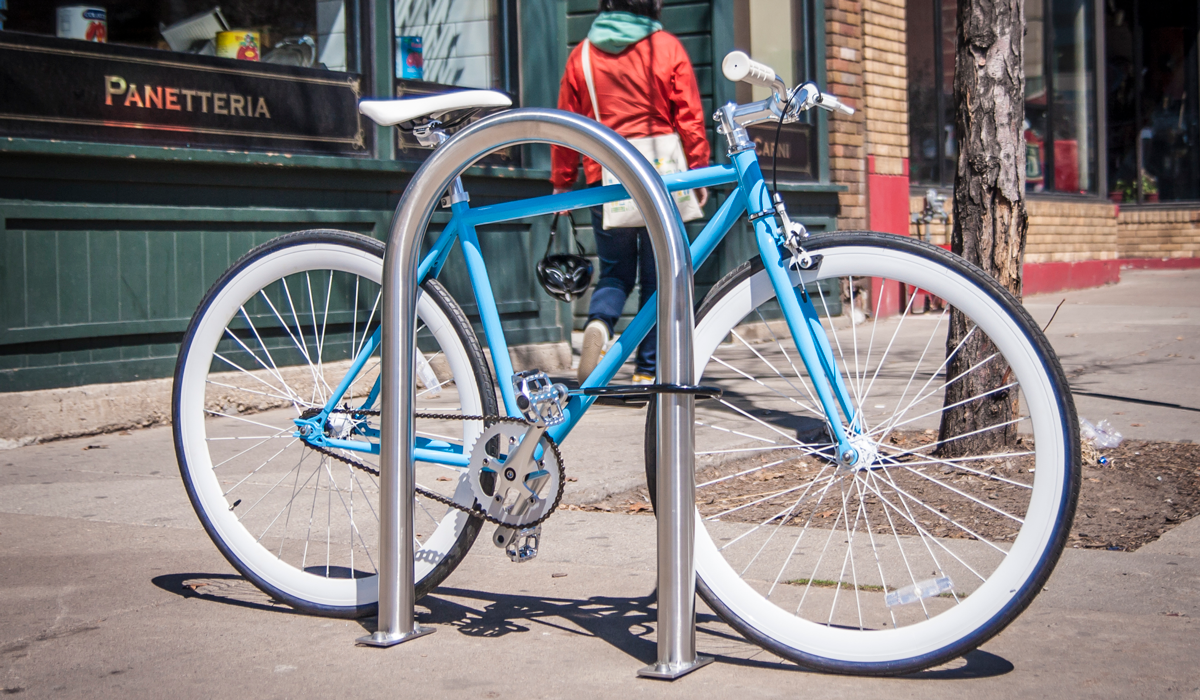 Unlike many competitors, Dero makes all of its products in North America.

They strongly support the concept of bikes not only as a form of recreation but as transportation. Dero goes the extra mile by having an advocacy coordinator on staff.

Dero makes their bike racks with heavy duty gauge pipe that is hard to cut through, offering better security.

They are stewards of a clean environment with LEED accredited professionals on staff. The energy that powers their office and shop comes entirely from wind.

Dero offers a wide product range. From commercial and custom bike racks, to parklets, bike shelters, lockers and even public bike repair with the Dero Fixit Station.