Fitcore Extreme
No gym membership? No problem! Get in your fitness all while enjoying the great outdoors.
With Landscape Structures Fitcore Extreme, you can create your own fitness course and challenge yourself through various obstacles fit for your comfort level and skill. There are multiple fitness options available for children ages 5 to 12 and teens/adults ages 13+ which promotes whole body fitness and agility.
Incorporating fitness equipment into your outdoor spaces can improve the overall health of your entire community as it brings people together and increases usage in both children and adults. Studies have found that exercising outdoors has many positive health benefits, including an increase in your energy.
Now with Fitcore Extreme, you can enjoy a friendly competition with your friends to become the next Ninja Warrior, or work on your personal development and improvement. Design your own challenge with these pre-configured courses!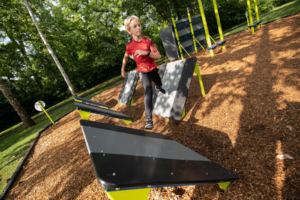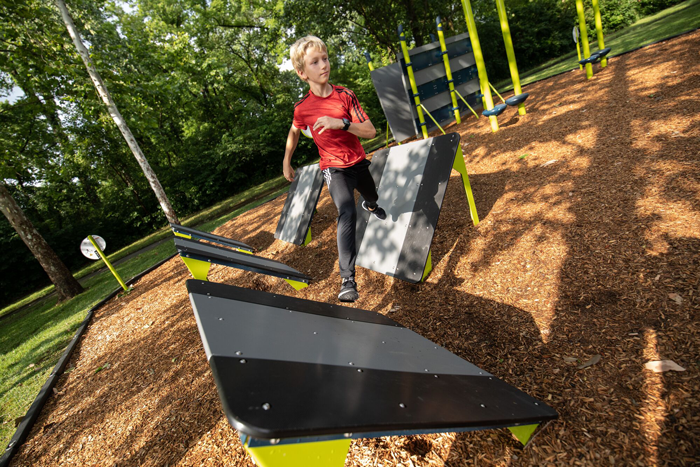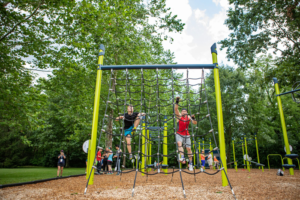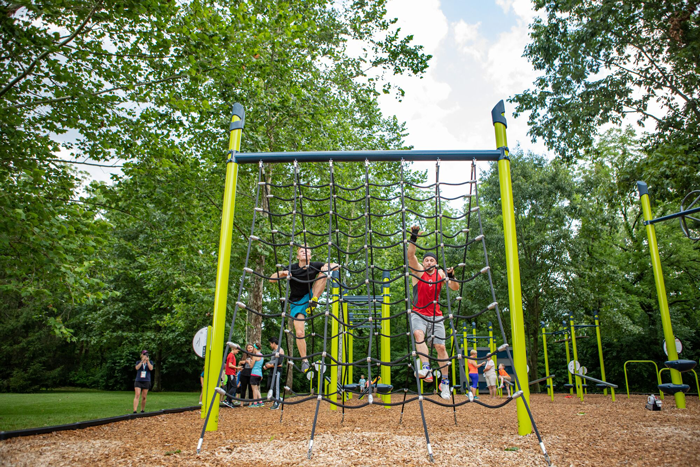 Learn More