Efficient Playground Design for Landscape Architects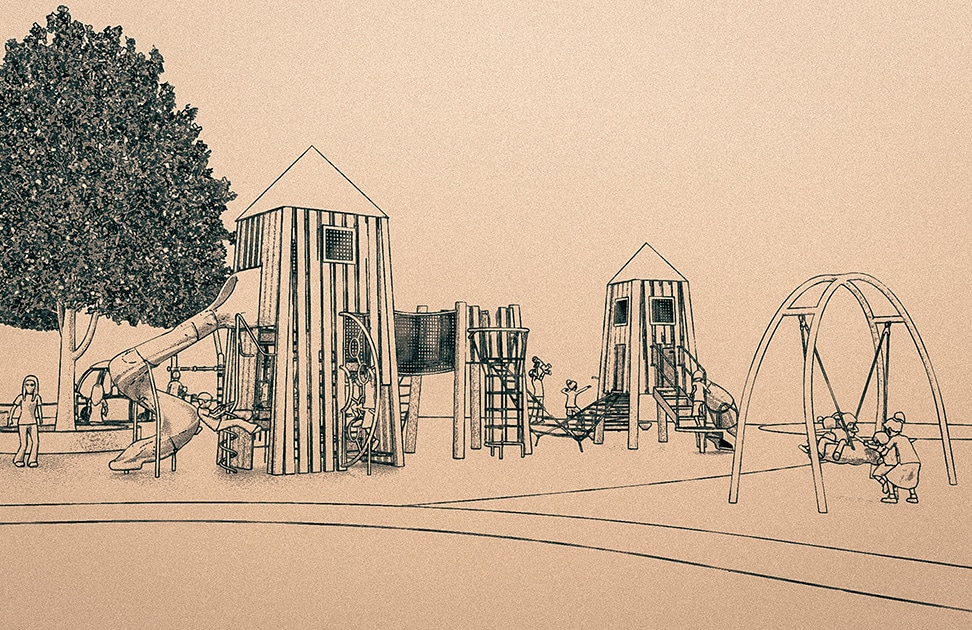 Written by Sonya Wilson
Time. It's a slippery commodity when you've got a long list of projects with fast approaching deadlines.
As a Landscape Architect you may want to focus on specific aspects of a project and find that the playground design is taking a backseat because of time constraints. Before you go in search of a structure or playground design that you can simply drop into your plans, consider the possibility where the playground is designed while you devote time to other crucial aspects of your project.
You are designing spaces that will be functional, sustainable, fit into the existing landscape, and strengthen the community that surrounds them. This is the way we at Habitat Systems like to think about play spaces and playground design. We want to save you time and enhance your vision. We want to offer you more than a placeholder for the playground.
With designated in-house design consultants who work directly with Landscape Architects we can:
Provide you with information and tools quickly so that you can move forward with your design process.
Provide accurate technical information during the playground design phase to avoid pitfalls during the construction phase, such as drainage and mounting issues.
Consult on roof-top play spaces using skid or surface mounting options.
Advise on CSA compliance.
Provide hybrid designs that mix the longevity of metal playground equipment with the beauty of natural wood.
Consult on play space designs with our in-house design and fabrication teams.
Provide CSA compliant CAD files (for both commercial play equipment and Habitat's Natural Play structures), 3ds Max, or SketchUp files
Backed by in-house designers, CSA Certified playground installation experts, administrative and operations departments, and the team at Landscape Structures (LSI), the support and resources we can offer is unparalleled in the playground design industry. LSI playground equipment, which Habitat Systems represents, uses only the highest quality materials. LSI leads the industry in design innovation and has a substantial research and development team with an inclusive play advisory board. Like you, they are anticipating and setting the trends.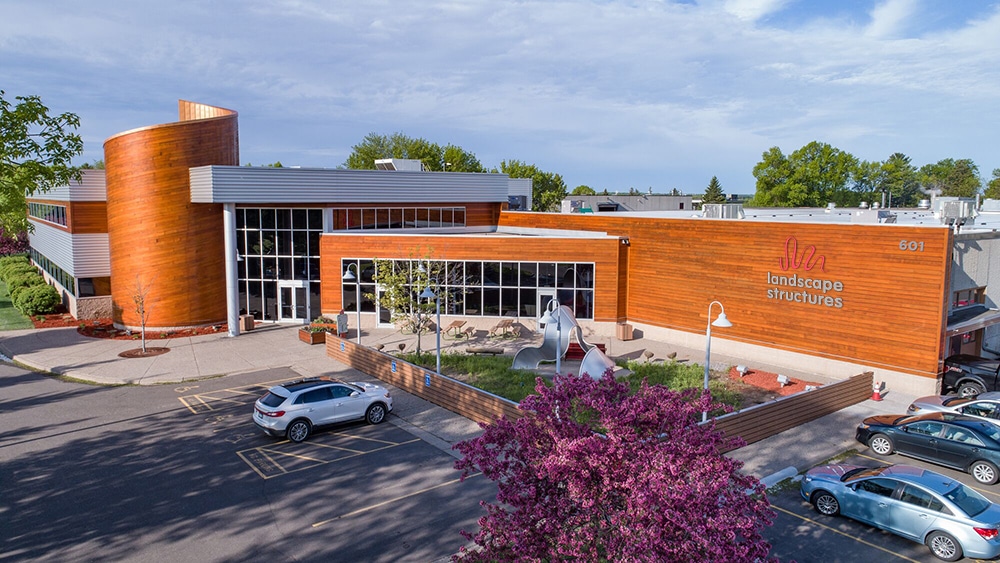 In the time it would take to find a placeholder that fits your design criteria (which may not be CSA compliant or exactly what you want), you can send us some preliminary details about what you need and, while you focus on the rest of your project, we can get to work on the playground.
Here's how it works: to get your playground design rolling send an email to info@habitat-systems.com, use our contact form, or call 1.866.422.4828 with the following details:
Project name and location
Most up to date construction drawing. This ensures that our designer is using the appropriate available space and prevents complications during the install. A .pdf with a scale works, however, providing the .dwg of the project further ensures accuracy.
Your vision/ideas for the play space
Budget, if applicable
Site details – roof-top, ground level, over a parkade, slope
"Need by" date
Design stage (Is this high level, or is construction starting within the year?)
Based on your criteria and the details provided, we will put some options together and send them back to you for review.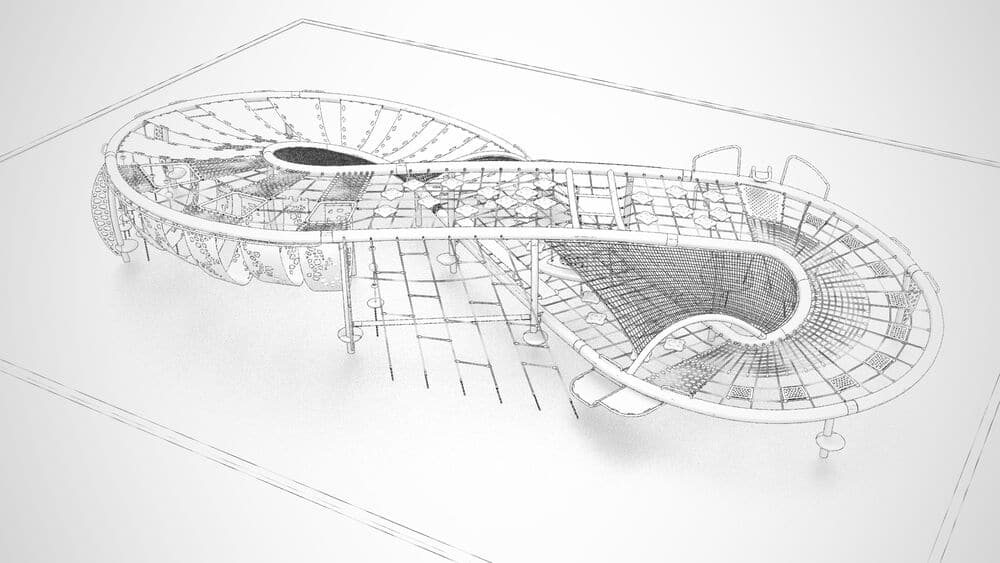 Arron Jackson, one of our in-house designers, explains how the playground design process for urban spaces differs from designing a school playground:
"The design process needs to take access and egress into account with a bit more careful consideration when compared to designing a play box next to a field for a school. Understanding how a play box is situated within a development allows me to design and orient a structure to maximize play value and have it best approached and played on by children. The colour and style of the components must also play in cohesion with that of the surrounding architecture.

Courtyards and urban spaces can already afford children opportunities to balance and run, so it is important to focus on components that allow children to use their bodies in ways that you wouldn't find in the urban landscape. Overhead events, slides, and swings (if the space allows it) give children a chance to play that they can only find in the playground. Focusing on playground-specific movements is the best way to ensure these play spaces will be continuously used."
Habitat wants to assist you with your vision. We can provide the services, products, and a fresh perspective that will enhance the distinctive sense of space that you are creating. We want to help you make a difference.
Schedule a 10 minute meeting to learn more – coffee's on us.