Edmonds Community School & Vancouver Canucks Playground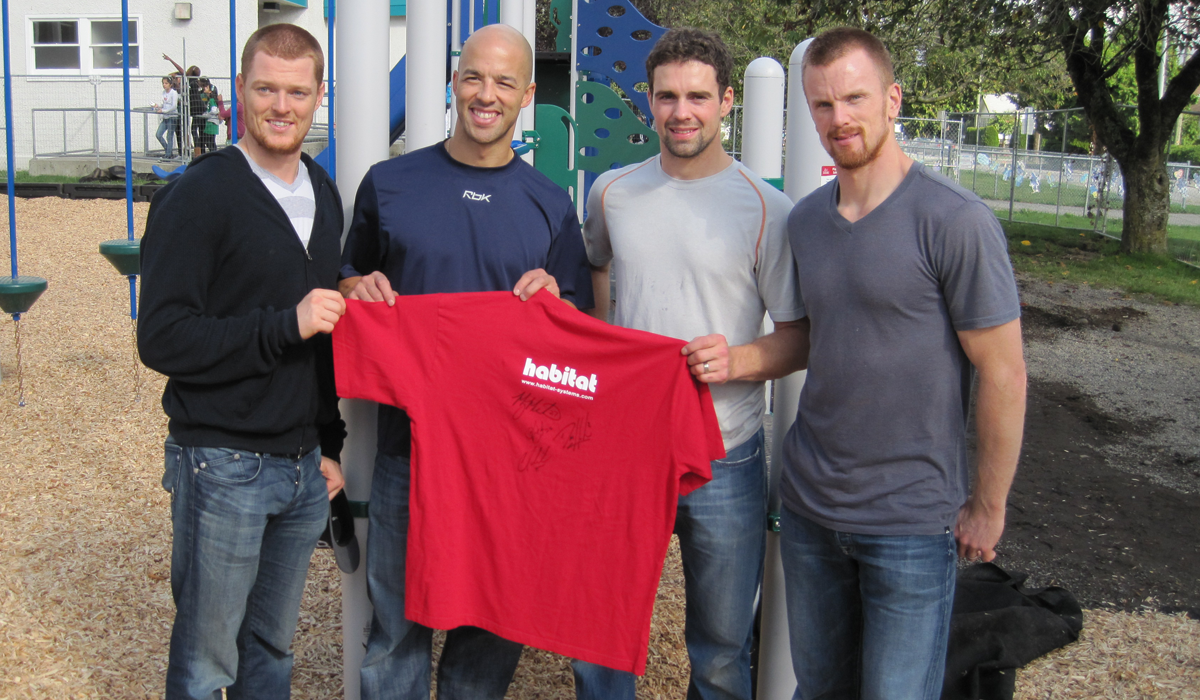 In 2011, several members of the Vancouver Canucks, in partnership with the Canucks for Kids Fund, Burnaby School District, and Habitat Systems Inc., came together to provide a playground to Edmonds School in Burnaby.
"It is on the playground where our students make their first friends and learn their first new word in English. It is also on the playground that our students learn the basics of good citizenship. They learn to take turns, to share, to work together and to solve problems peacefully. It's where children learn that laughter sounds the same in every language."

-David Starr, Principal at Edmonds Community School during the Playground Project in 2011
For more information on Community Playground Installations or the Edmond's project, please contact Habitat today.