Pipestone Creek Playground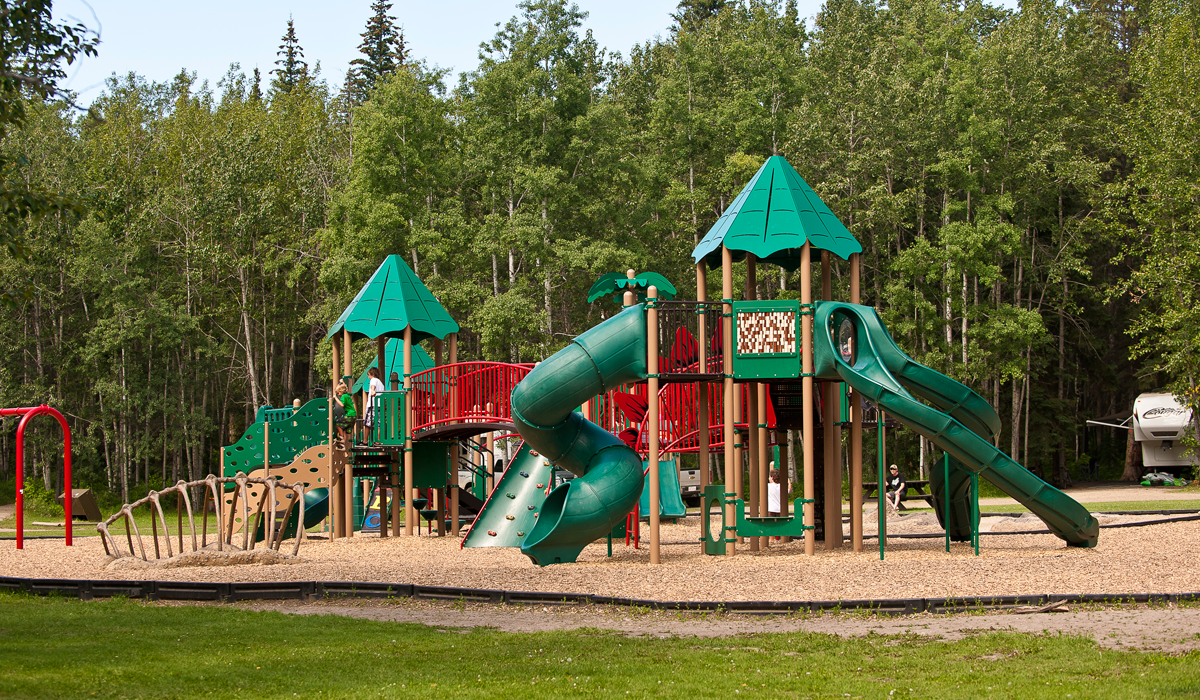 Experience dinosaur themed paleontological fun at the Pipestone Creek playground!
Pipestone Creek in Grand Prairie has one of the best archaeological digs in the world. Therefore it's a fitting location for a dinosaur-themed Pipestone Creek playground. Climb over the dinosaur skeleton, dig for fossils in the sand box or swoosh down the tyrannosaurus-rex and brontosaurus slides! LSI created custom PlayBooster® play systems for kids ages 5 to 12 to go with the wooded park and campground while matching the dinosaur theme. While you're in the area, check out the Philip J Currie dinosaur museum, and visit another one of our favorite dinosaur themed playgrounds!
Grand Prairie, AB
Landscape Structures PlayBooster® structure
Details
Address
Pipestone Creek
AB T0H