Philip J Currie Dinosaur Museum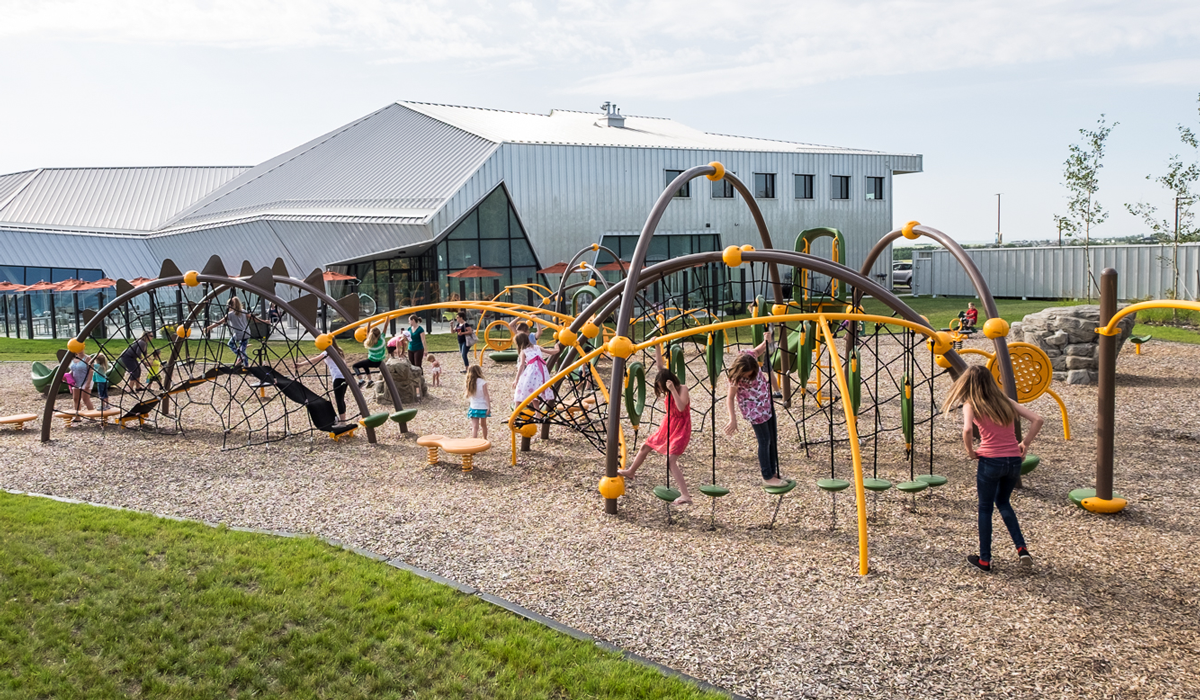 Philip J Currie Dinosaur Museum boasts one
of the most creative playgrounds in Alberta.
Our designers add playful touches to standard products like this Evos® playsystem located at the Philip J Currie Dinosaur Museum. As a result, this dinosaur themed playground even has a fossil dig! The Evos playsystem, designed for ages 5 to 12, incorporates slides, climbers and custom upright plates, which consequently mimic the back of a Stegosaurus to the Evos arches. In addition, the Weevos® playsystem offers play for kids ages 2 to 5. Finally, Wobble Pod® Bouncers, nature-inspired rock climbers, the OmniSpin® Spinner and the Double Oodle® Swing round out a playground that offers something for every child.
Wembley, AB
Landscape Structures Evos® Structure
Landscape Structures Double Oodle® Swing
Zeager Wood Carpet
Landscape Sturctures OmniSpin® Spinner
Details
Address
9301 112th Avenue
Wembley Alberta