The Hedra™ Line – The New Shape of Play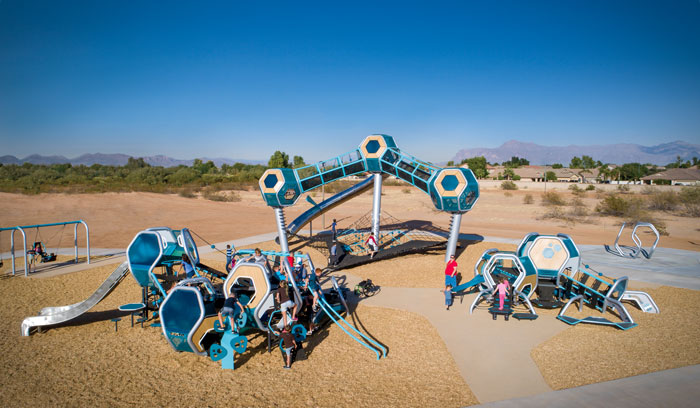 Endless formations of fun are rooted in the new geometric playscapes of Hedra™, Hedra Scout, and Hedra Towers. These tessellated shapes create playful pods that link together, forming a fascinating interconnected matrix of three-dimensional play.
With multiple options at any given point, each move says "YES, AND let's see what happens next." This type of wayfinding encourages improvisation, sparking cognitive and imaginative exploration. One day kids may find themselves climbing through a treehouse in the jungle, the next day playing three-dimensional tag or scaling a mastodon.