Greentree School Playground Opening!
Students at Greentree School in Drumheller, Alberta we're excited for the new school year, especially since they have a brand new playground!
Habitat Systems was honoured to be a part of this project and just as happy as the children to see it in the ground and ready to play on! This playground offers many exciting components including the Rollerslide, the Boogie Board and the ever popular climbing structure – the Netplex®.
Read the full Greentree School article here!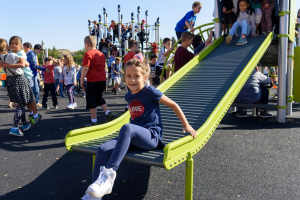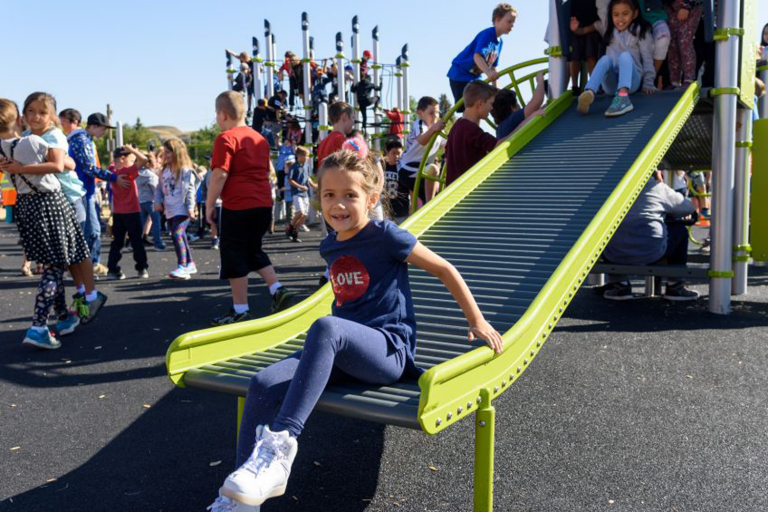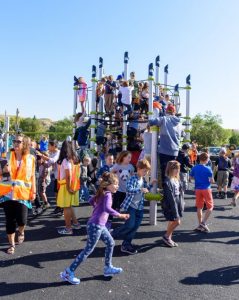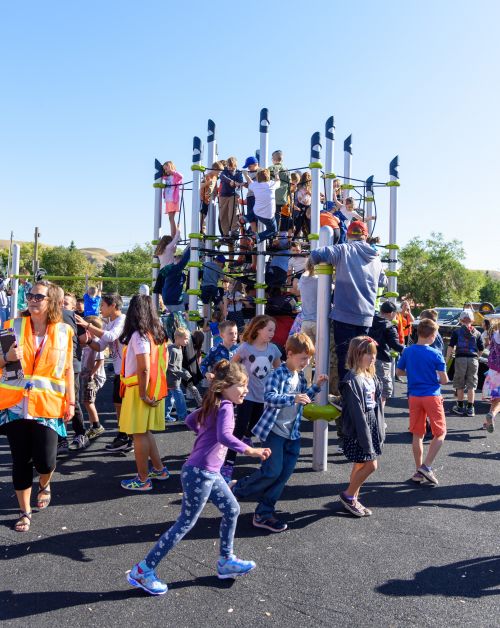 (Mailphotos by Terri Huxley)