Slave Lake Legacy Centre Playground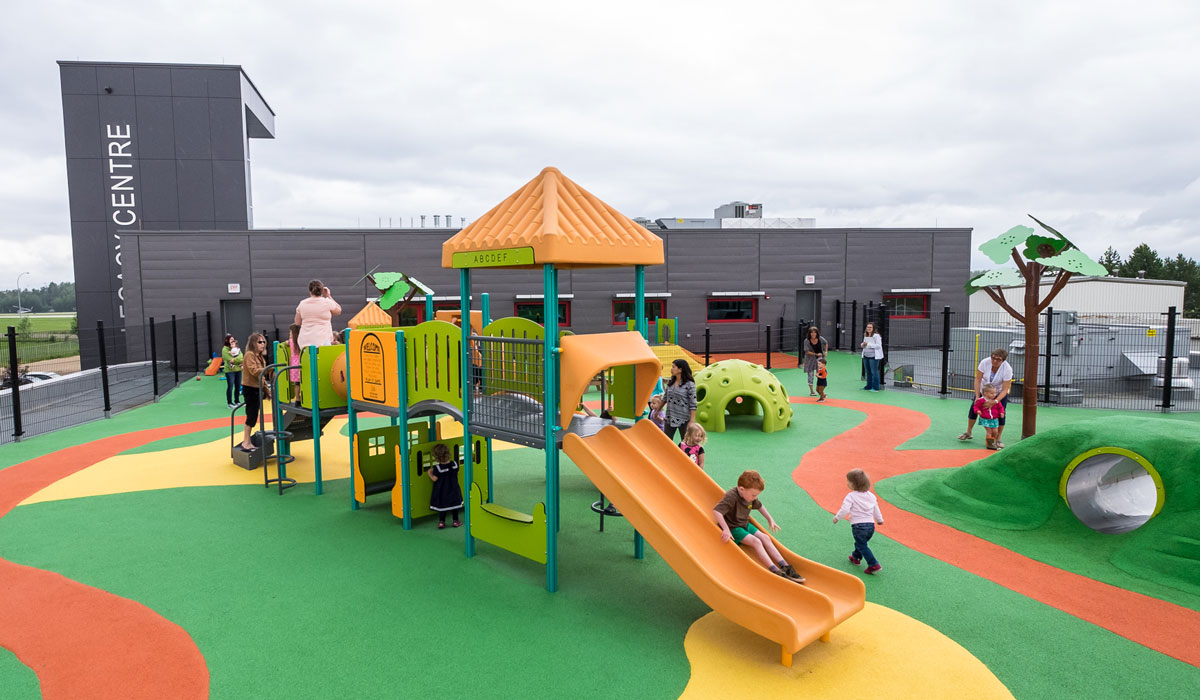 Let curious young minds go exploring on the safe and durable Legacy Centre Playground.
The Legacy Centre playground is perfect for preschoolers as they grow skills, learn cooperative play and form creative minds. Firstly, the PlayShaper® play structure's vibrant colours will dazzle the little ones. Another way kids ages 2-5 can engage their sensory and cognitive skill is playing with one of the many sensory play panels. This includes the musical Ring-a-Bell™ Reach Panel and the colorful Marble Panel®. There are also traditional playground pieces like the Double Slide or Loop Ladder climber woven into the playground design, kids can build strength and improve their motor skills. Finally, Log steppers and a Cozy Dome® are just a few of the free standing play pieces of this playground that add personality, depth and endless play time options.
Slave Lake, AB
Landscape Structures:
PlayBooster® Structure
PlayShaper® Structure
Cozy Dome®
Saddle Spinner
Details
Address
Suite 102
400 6th Avenue N.E.
Slave Lake Alberta