Highstreet Mall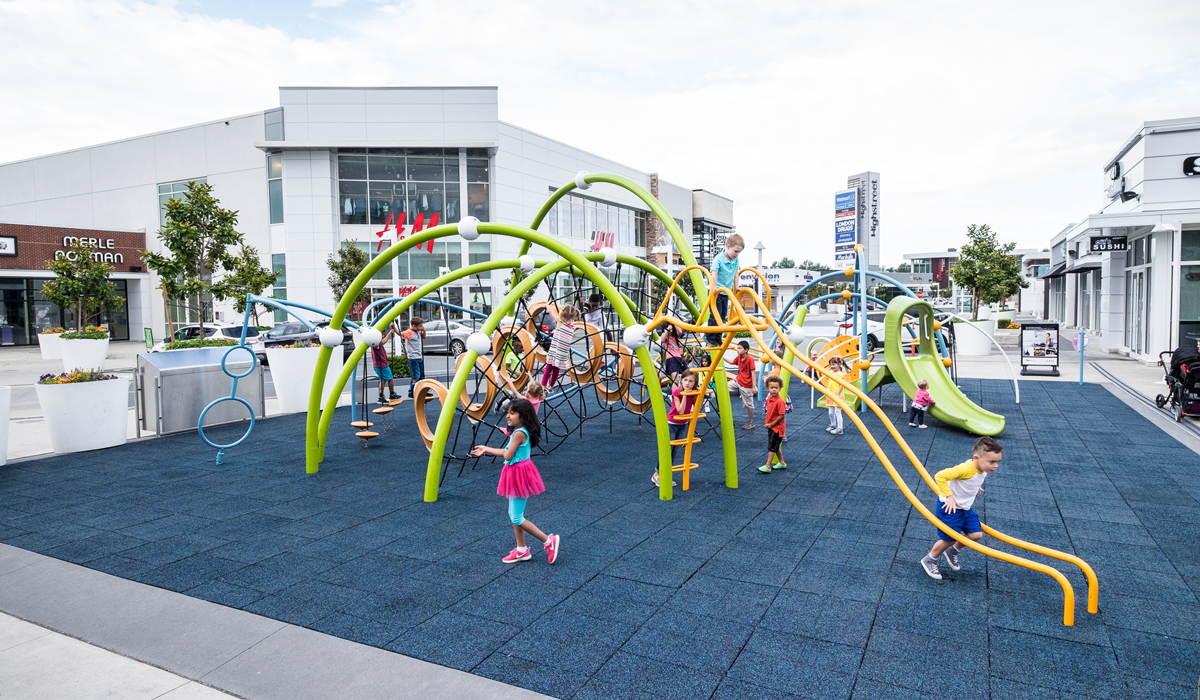 The ground-to-ground arches of this Evos® playsystem offer
kids a unique and fun break from shopping at Highstreet Mall.
Come visit the playground at at Highstreet Mall! It's also more sustainable with a 30 percent smaller carbon footprint relative to traditional play structures. Kids can shimmy up, slide down and swing through the wavy Hang Glider® or choose their own climbing routes on the Hemisphere Climber®. Younger kids ages 2 to 5 can hop on the Weevos® 3-Arch playsystem next door suitable for their play. The Weevos Swiggly Stix™ Bridge encourages kids to practice their balance and problem-solving skills. Meanwhile, the Wee Planet™ Climber promotes core body strength, motor planning and social skill development.
Abbotsford, BC
Landscape Structures Evos® structure
Landscape Structures Weevos structure
Details
Address
3122 Mt. Lehmann Road
Abbotsford BC