Pour-In-Place Rubber Flooring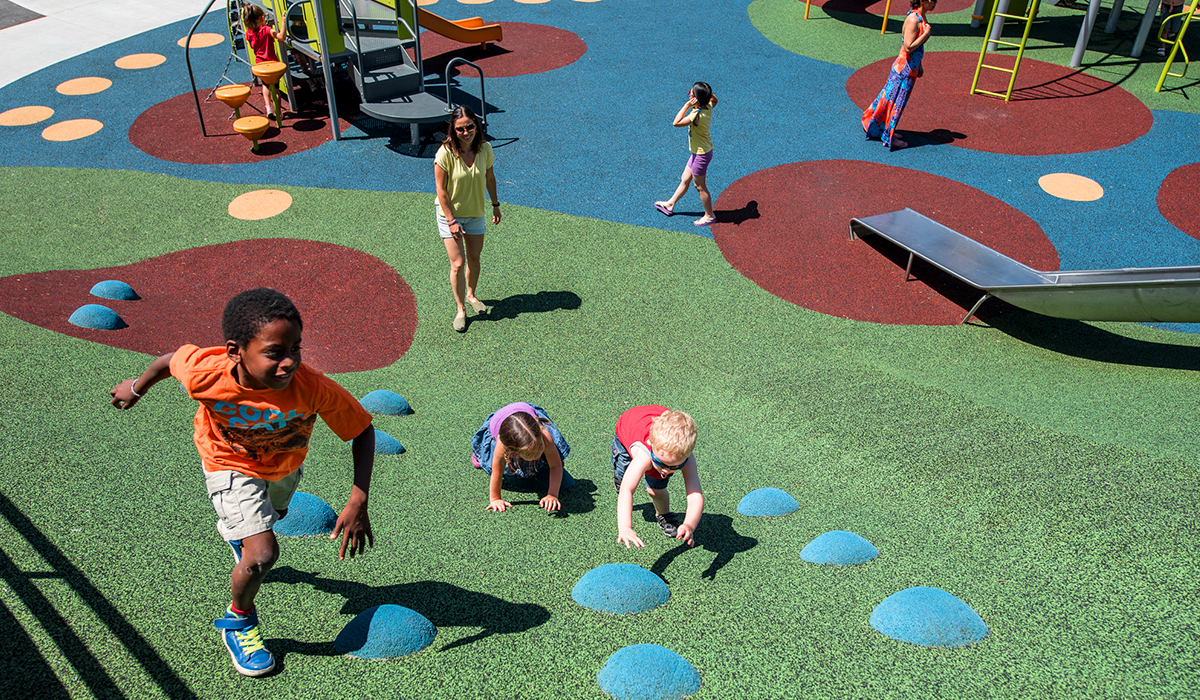 Pour-In-Place rubber flooring ensures your playground surface is as beautiful and safe as your playground.
Pour-In-Place rubber surfacing is a low maintenance playground surfacing solution. It stays put and prevents water from pooling creating a non-slip surface. This recycled rubber flooring is environmentally friendly and extremely accessible, allowing children and adults of all abilities to enjoy your space. Pour-In-Place surfacing is incredibly customizable; your imagination is the limit!