Pour-In-Place Rubber Flooring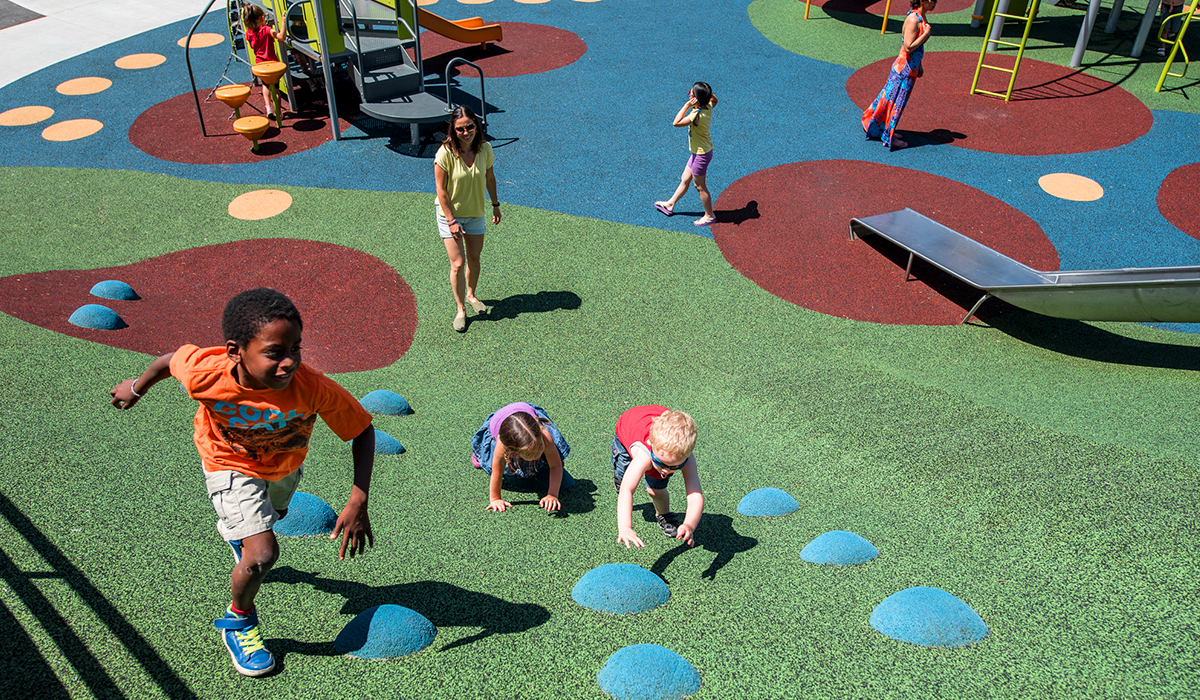 Pour-In-Place rubber flooring ensures your playground surface is as beautiful and safe as your playground.
Pour-In-Place rubber surfacing is a low maintenance playground surfacing solution. It stays put and prevents water from pooling creating a non-slip surface. This recycled rubber flooring is environmentally friendly and extremely accessible, allowing children and adults of all abilities to enjoy your space. Pour-In-Place surfacing is incredibly customizable; your imagination is the limit!
It's seamless synthetic surface is formed with a chemical binder and rubber crumb, available in a wide variety of colours and can be formed around any shape play box or design. Critical to the success of Pour-in-Place Rubber is in a good quality compacted sub-base (or atop asphalt/concrete) and professional installation. The product is wheelchair accessible, virtually maintenance free and is a great choice for playable landforms (variations in colour, patterns & mounds within the rubber surface).
Pour-in-Place Surfacing pictured above at Queenston Park completed by Marathon Surfaces