Landscape Structures Outdoor Classrooms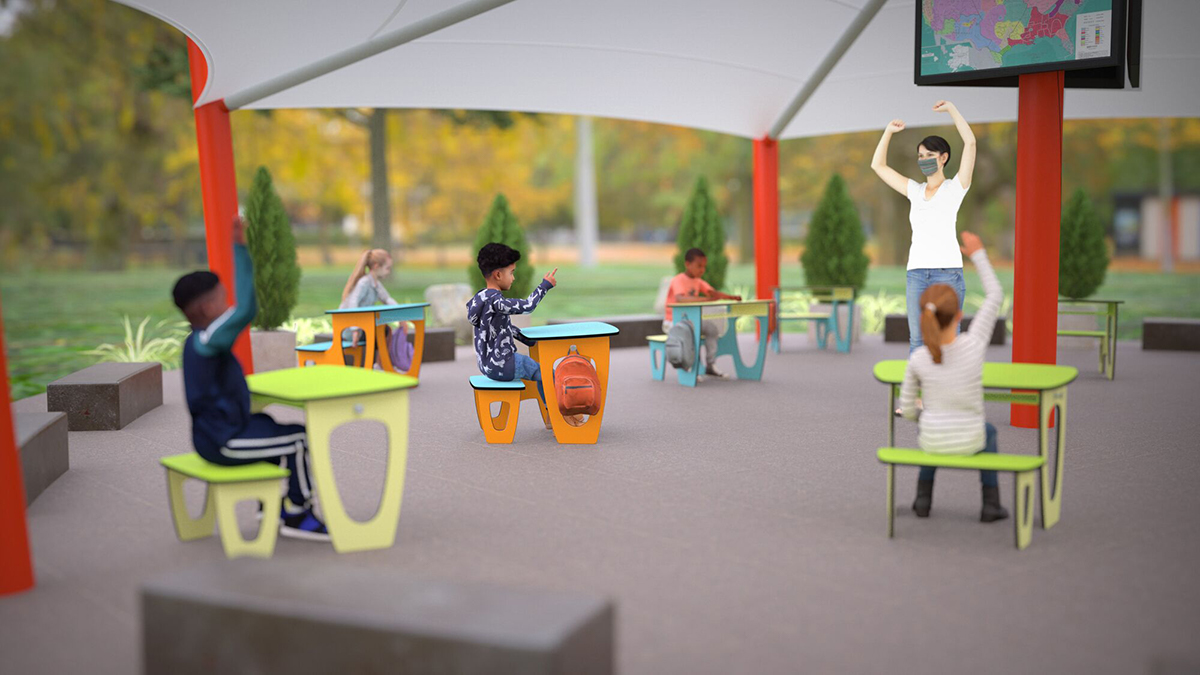 Bring classroom learning to the great outdoors!
With the ongoing protocols for social distancing, Habitat Systems and Landscape Structures are embracing a new way of learning at a safe distance with outdoor classrooms. We are offering shade and seating to our clients to make outdoor learning a comfortable and year-round activity. Our Permalene® desks have been designed to accommodate individuals using mobility devices, and include a shelf for storage and a hook for your school bag. Made from easily cleaned and durable recycled plastics, Landscape Structure's outdoor desks are built to last a lifetime.
In addition to the custom Permalene desk, you can use our existing favourites — Acorn seats, log and mushroom steppers, the Stepper™ rock climber, Facet® steppers and more—as seating options for an outdoor classroom.