Hybrid Structures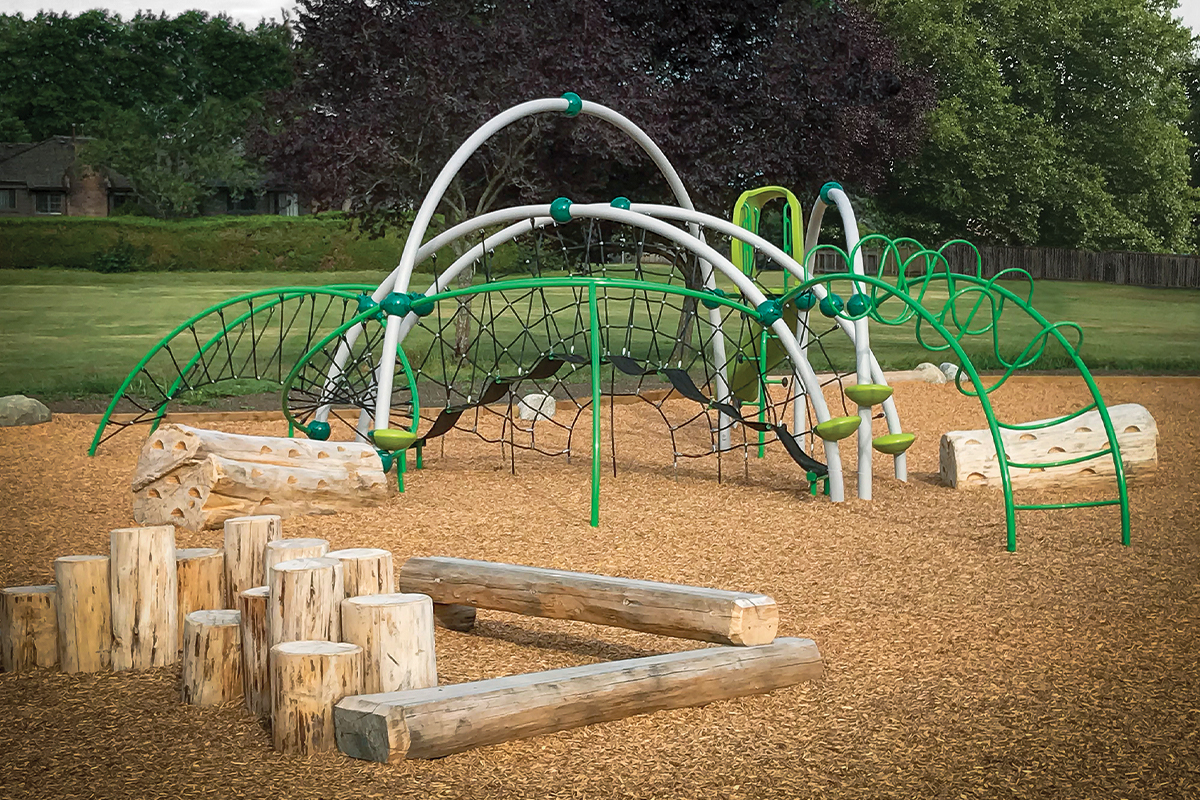 Playgrounds that combine the longevity and inclusiveness of commercial equipment with a pairing of natural elements for material mix are quickly becoming a preferred choice.
Habitat has been providing Landscape Structures playground equipment to communities in Western Canada for decades, and we know what it takes to create a functional, inclusive and exciting playspace. Habitat provides a turnkey experience for our clients by creating a cohesive design from the get-go. We take the highest quality, lowest maintenance commercial playground equipment and juxtapose it with yellow cedar natural elements to create an organic and immersive play experience that keeps kids engaged.
Choose from our preconfigured designs, or work with our design team to create your exact vision. Either way, Habitat will always make sure that you're provided with a play space design that makes your community proud.