may 27 / may 30 / may 31 / june 2
Habitat Systems is inviting you to participate in National AccessAbility Week. Join us for in-person outdoor playground accessibility tours at one or all of the following playground locations with our Inclusive Play Specialist, Jill Moore.
Jill's firsthand experience provides insight into the creation of inclusive and accessible play, and also in planning park amenities like access and egress, parking, seating, shade, and more.
These events have been crafted specifically for Parks & Rec Departments, School PAC chairs, School Districts, Landscape Architects, Occupational Therapists or anyone who is involved in the planning and building of inclusive community parks and playgrounds.
---
---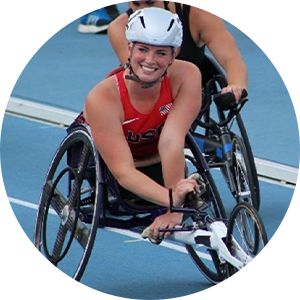 Jill Moore works with the Landscape Structures team to aid in adding user voice within product development and delivering accredited educational courses across the country. Jill has a specific focus on best design practices for multi-generational spaces, inclusive play environments, and universal design principals. During her lifetime, she has represented Team USA in wheelchair racing, swimming, and basketball on multiple occasions.